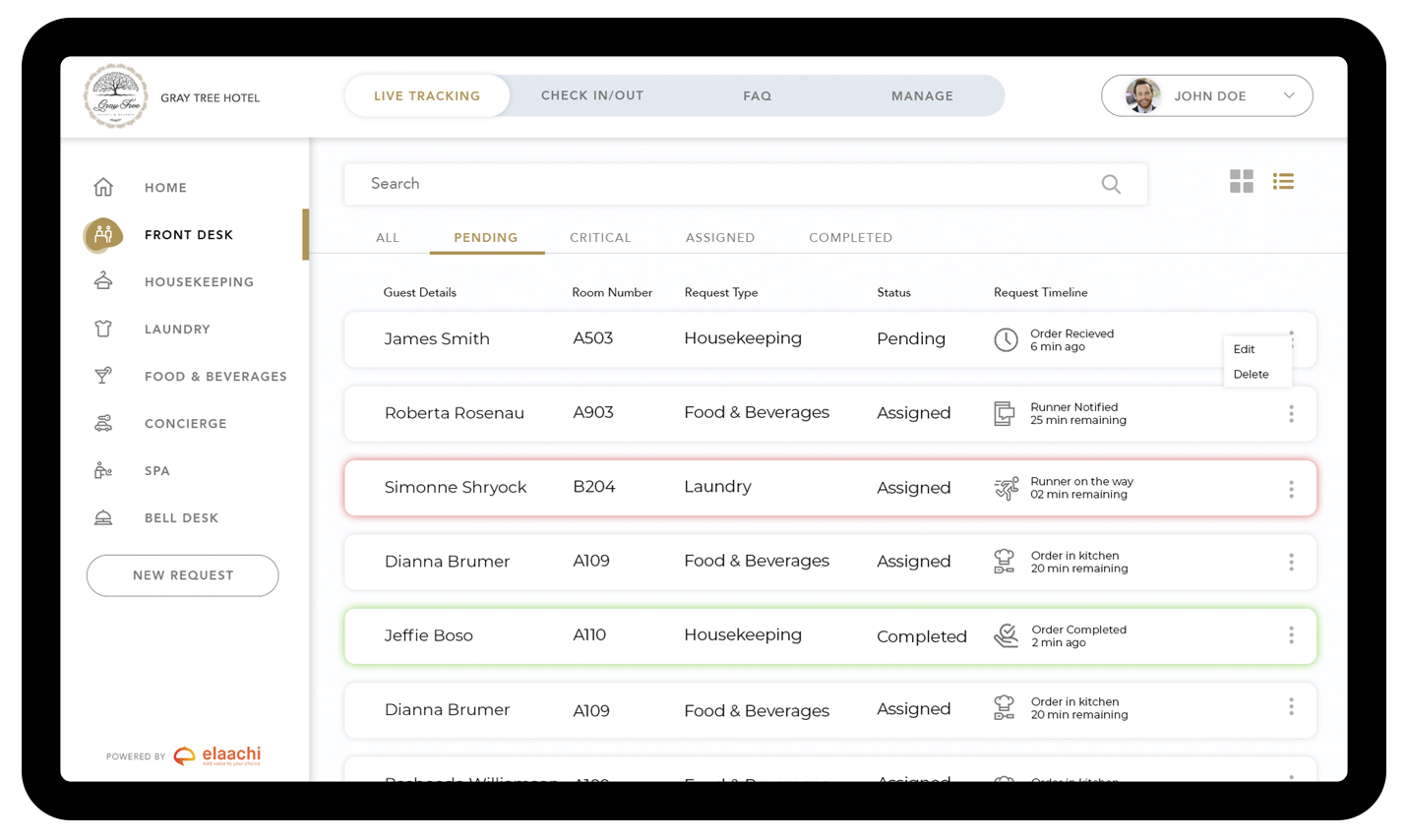 LIVE TRACKING


All guest requests are updated in real-time.
Runner can be assigned from a list of available runners to fulfill the request.
Requests can be created, updated and deleted according to user access and permission.
FAQ


Admin has the privilege to enter customized answers for general questions related to hotel and respective departments.
The reply can be uploaded in the form of an audio clip.
Group questions related to smiliar topic into one set.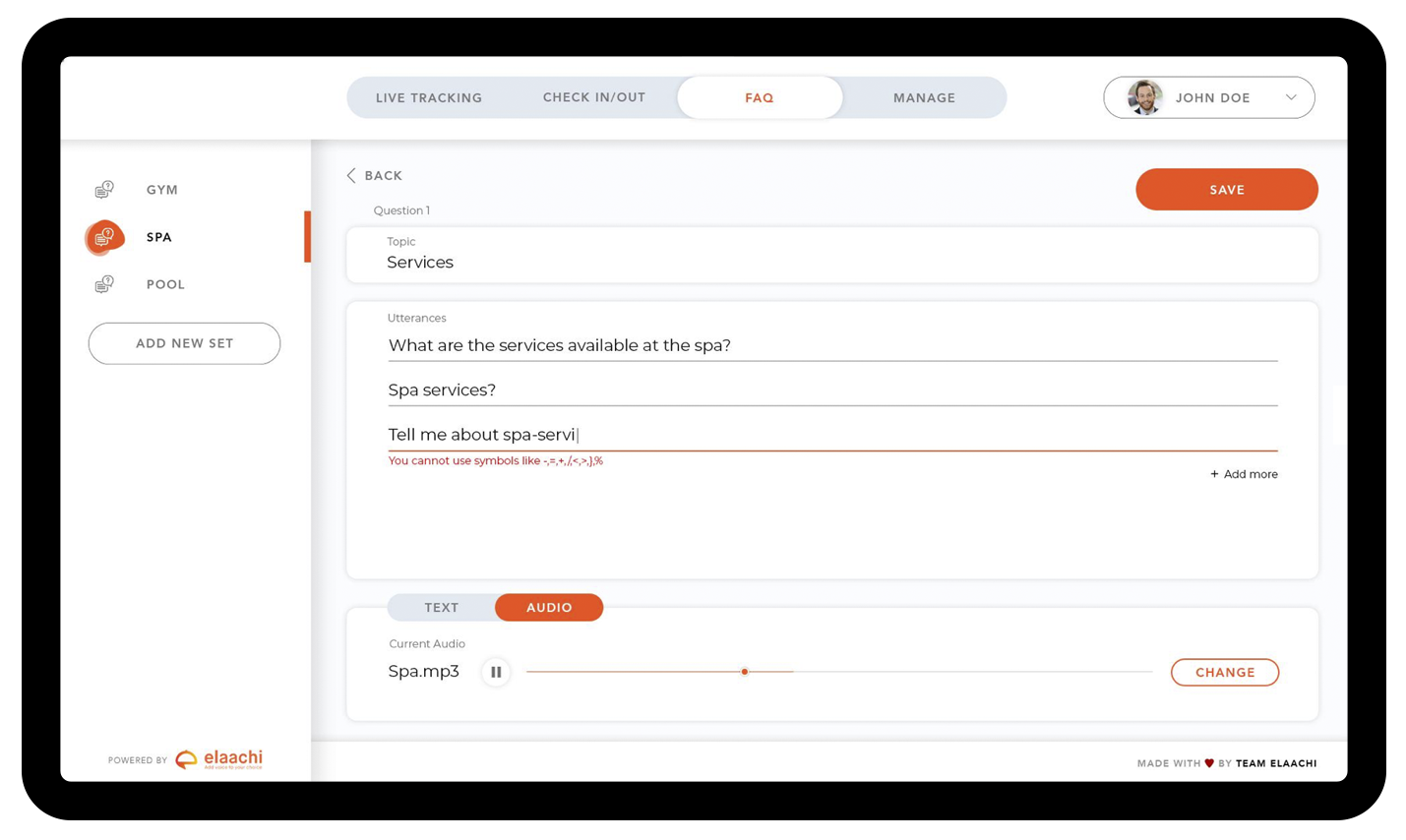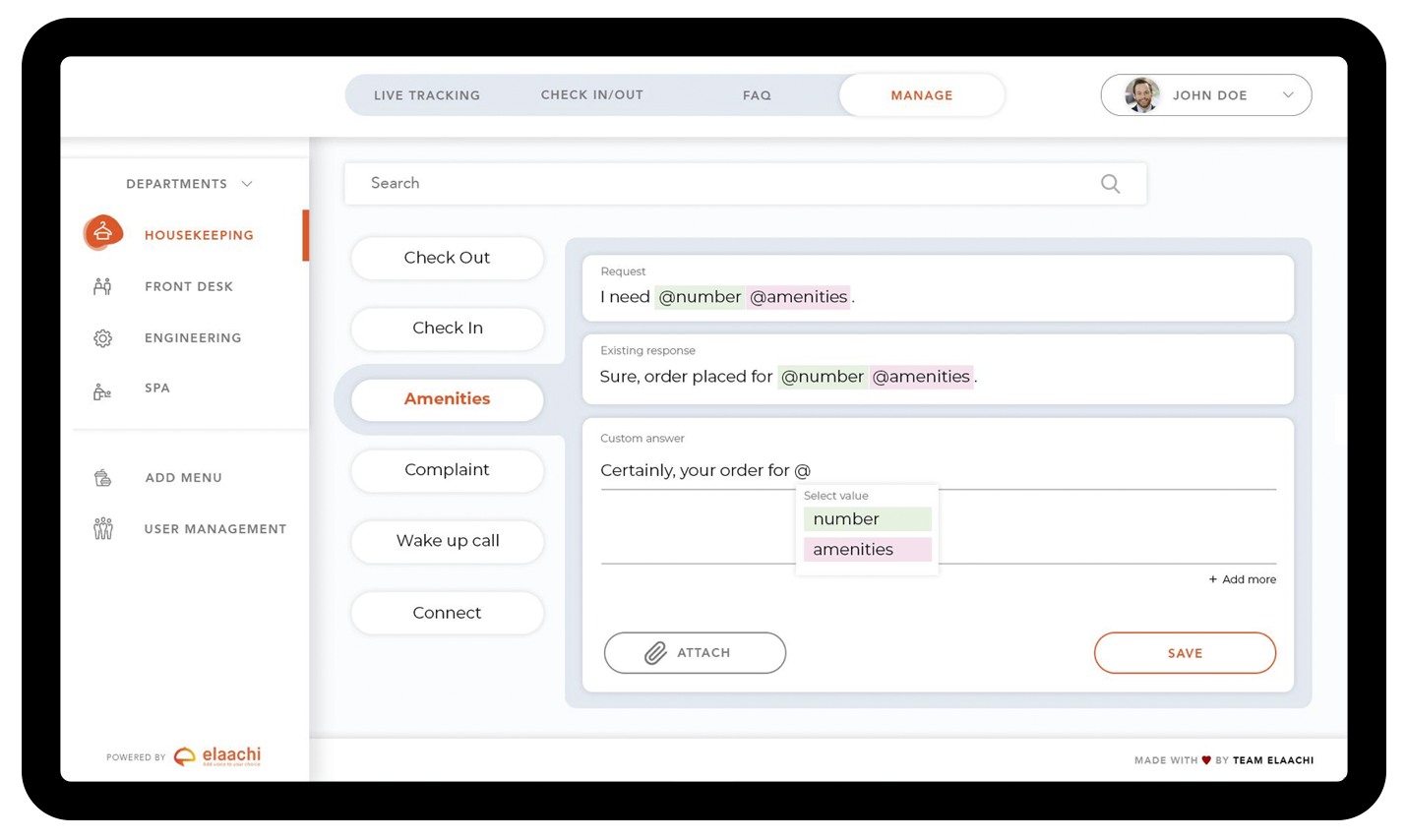 RESPONSE MANAGEMENT


VUI design tool which enables the admin to customize the training model.
Provide sample training phrases for a request along with custom answer.
Response can be played in the form of an audio clip.
MENU MANAGEMENT


Customize Food menu for room service.
Set recommendations for each food item.
Add permissions for food item customizations.